Recently we have introduced a model for atmospherics to allow a more intuitive setup for how haze and fog work through out the game.
These settings are all direct scalars to how the environment is setup, with sky and terrain haze now working together.
The values can be tweaked in real time in the Scene Viewer and Developer Mode under the Atmosphere section of the Time Location Fog roll out.
They are stored in the GDB file.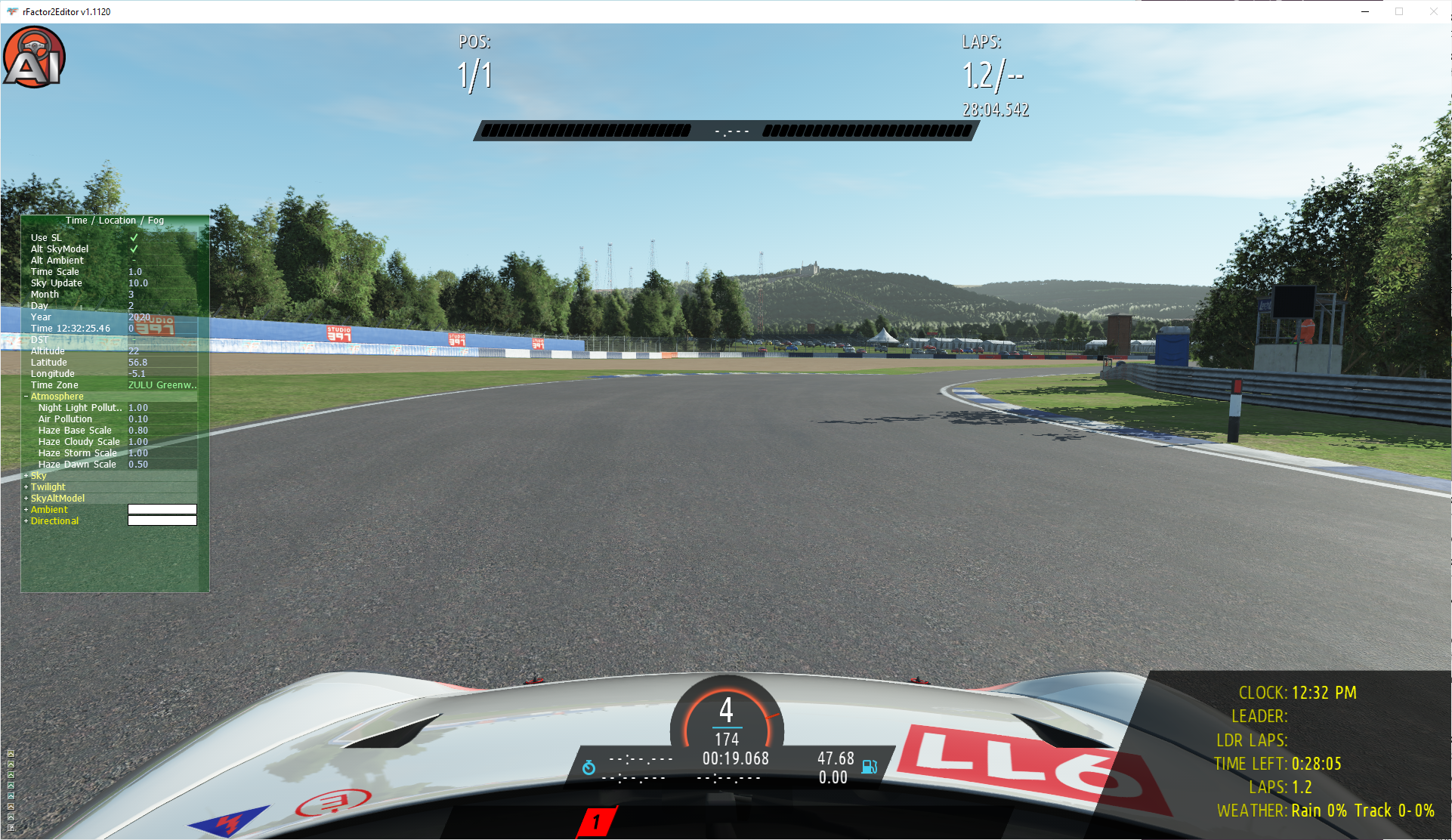 Settings
For more details on these settings see the indepth Weather File (WET) page and it's definitions.