Overview
Material libraries give a default setup for the shaders in 3ds Max.
They make it easier to put the right textures in the right place by giving the slots names (rather than having to refer to the tables on the various IBL shader pages).
They are also populated by default maps so you don't need to remember to fill any slots you are not using.
Use the instructions below for installation if you are not familiar with the process.
Note: depending on your setup, your browser might list this file as a Microsoft Access Table Shortcut - it isn't!!!
Download
3ds Max 2021: S397_Material_Library.mat
3ds Max 2017: S397_Material_Library_2017.mat
Important
When you use materials from the library on your assets, you must rename the material appropriately. Do not leave it as the default!
eg IBL_Standard should be renamed Building01 or CraneA etc.
Additionally when you assign textures make sure that you map to the TGA file in MapsSource!
Installation
Open the Material/Map Browser and click on the downward arrow in the top left hand corner.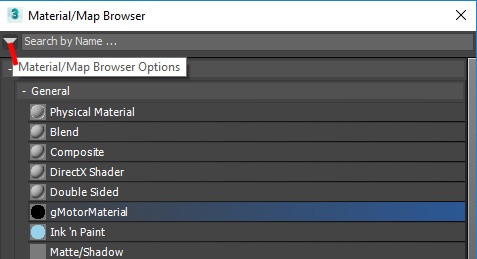 Select Open Material Library... navigate to where you have saved the file to, choose S397_Material_Library.mat file and press Open.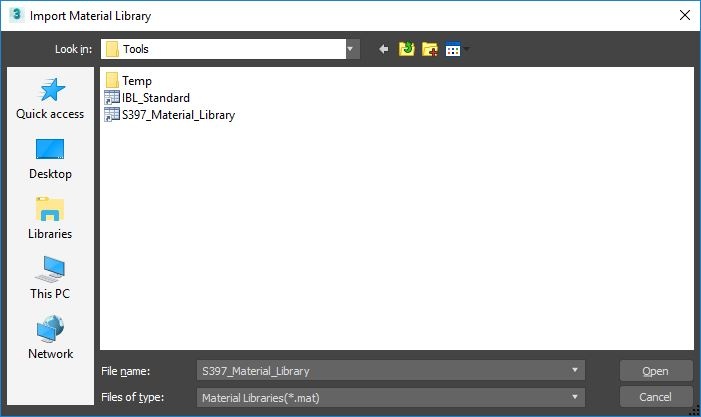 The library is now available for use.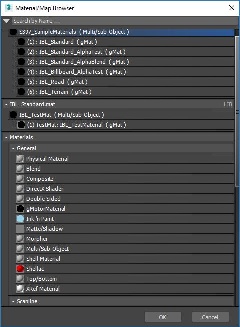 Copying a Material
Importing Sample Materials Multi-Sub
In a default material slot, select the top level which will give you a Multi/Sub Object material populated by all the available types.
Use this for reference only! Do not modify this multi-sub. You should copy these materials into your own multi-sub. See the next section.

Create a New Multisub Material CopyingFromMaterialLibrary.mp4
Converting Existing Material
If you have already set up a Multi/Sub Object material, you can populate the individual slots by selecting the specific shader you need.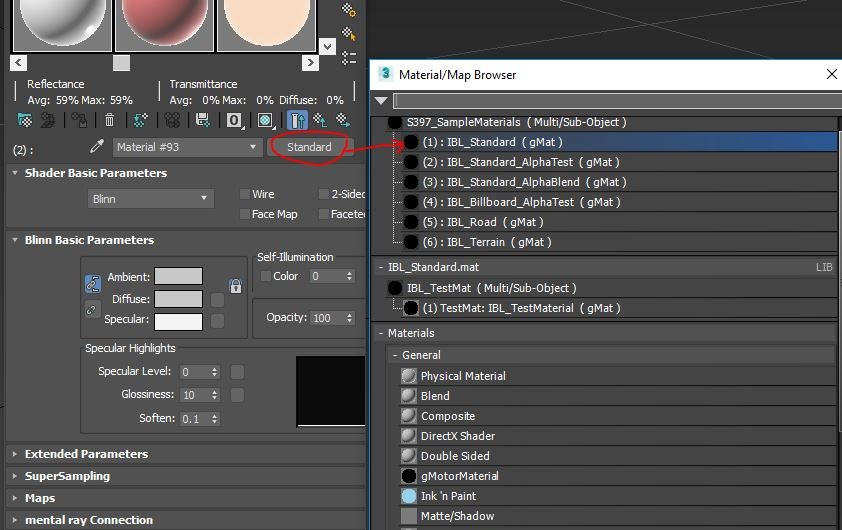 Default Textures
These materials are setup with default textures that are included in Commonmaps.
You can download them here should you wish to put them in a search path that max uses. Note, that 3ds Max can't read the DDS files in BC5 and BC7 encoding. You will need to link up to the TGA equivelant. deftex_commonmaps.7z